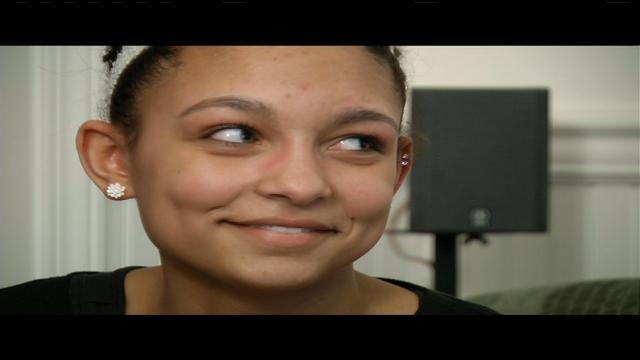 13 year old Jessica, the founder of A Place To Sleep.
A 13 year old girl from Shelbyville USA, is celebrating the third year of a charity she was inspired to set up after watching movie 'The Blind Side', where a poor boy is taken in by a rich family and given his first bed.
The program "A Place To Sleep" was set up by Jessica Collins, who after being inspired by this film, got in touch with her Church and local Bed Store to see about setting a program up for children who had no place to sleep at night.
The initiative – set up in 2009 by now 13 year old Jessica – went from strength to strength, gathering funds and volunteers, and gaining recognition from President Obama, who wrote a letter of thanks to Jessica for her charitable efforts.
Over 167 Needy children and families were given a bed to sleep in, where circumstance would've made them homeless. Burned down houses, infestation or victims of abusive relationships are some of the places where A Place To Sleep has helped.
Jessica has said that she feels good that people have been inspired by her to start their own initiatives, and there has been talk about expanding the program to other districts.
One of the mothers who's children benefited from the scheme, sung the praises of Jessica and the program:
"It's been very good. We've had a lot of good nights of sleep for the kids. Just as a single parent it's helped me out a lot. It was just amazing. I got to meet the little girl and I wish my little girl would grow up to be like her when she grows up."