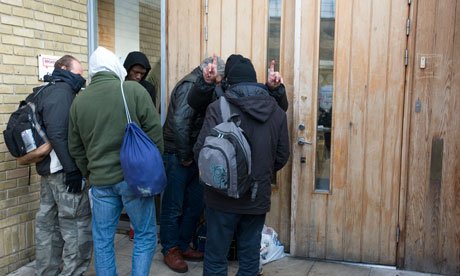 When the temperatures plummeted to freezing cold earlier this year, at least 130 crisis beds were made available for the homeless across Cambridge.
The Cambridge Council has a scheme to get the homeless into the warm when the temperatures plummet.
Jimmy's Night Shelter and Hostel 222 Victoria Road are two places that open their doors when it is needed.
At 138 beds were made available for those who would be sleeping on the street otherwise.
The local Street Outreach Team checked the forecasts and corresponded with local agencies to assess the state of the weather and streets before the cold snap hit.
The Councillor Kevin Price commended the shelters in their efforts, and also stressed the importance of all-year help for the homeless.
"We use some bed and breakfast establishments but most of the extra places are at the Riverside English Churches Housing Group hostel in Victoria Road and the assessment centre at Jimmy's.
"If necessary, they will use blow-up beds in communal areas. The aim is to get everyone in.
"We must be able to get people off the streets at any time of year and immediately, not just when temperatures plummet and the streets are covered in snow."
With yesterday ending the Poverty and Homelessness Action week, its nice to know that whilst the majority of the population are nice and warm tucked up in their beds, there are people making sure that the less privileged have a nice warm place to spend the night.